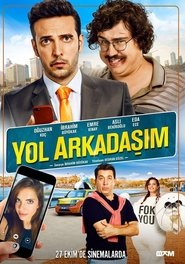 Yol Arkadaşım (2017)
Days before Eid, a salesman fired from his job drives to meet his girlfriend's family, but the trip goes astray due to his zany travel buddy.
Dede Korkut Hikayeleri: Deli Dumrul (2017)
Deli Dumrul is an epic character in Turkish literature. Dumrul fell in love with "Guncicek", one day Dumrul heard the Reaper took her ...